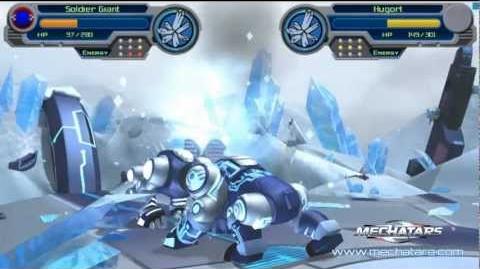 The Kodar is the blue
Mechatar
known for their defence. Kodar are the largest of all the Mechatars in size. Kodar also resemble bears.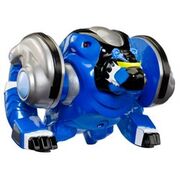 None of the Mechatars enjoy a good time as much as the Kodar. Kodar love to play around, training in
battles they call rumbles with their friends.
After a good rumbling, Kodar love just to relax and take it easy. But Kodar do not live lives of just playing and relaxing.
When a friend is in danger, Kodar will defend them with every inch of intimidating size and brawn. Kodar team together to defend their home planet, Glacius, a freezing cold world of ice and snow.
ELEMENTS:
Edit
Cryon :
Strong against Lumis and Geos

Sonarus :
Strong against Geos and Toxis
Weak against Aeros and Darkkon
Toxis:
Strong against Cryon and Lumis
Weak against Sonarus and Geos
Kodars have strong natural armor and the lowest starting HP is 280 and the highest starting HP is 415. Kodars are also the most defensive Mechatar, specializing in blocking attacks and outlasting their opponent.
Kodars have a base damage of 4, armor defense of 10 and critical damage of 4